RIGSTAR Hoist Load Testing and Repair Center
RIGSTAR now tests and repairs chain hoists. Testing will include a Load Test
Certificate, Data Loging Sheet and Graphical Readout
Hoist load testing at 125% of it's rated capacity
Sling load testing at 200% of it's rated capacity
Spreader bars load testing at 125% of it's rated capacity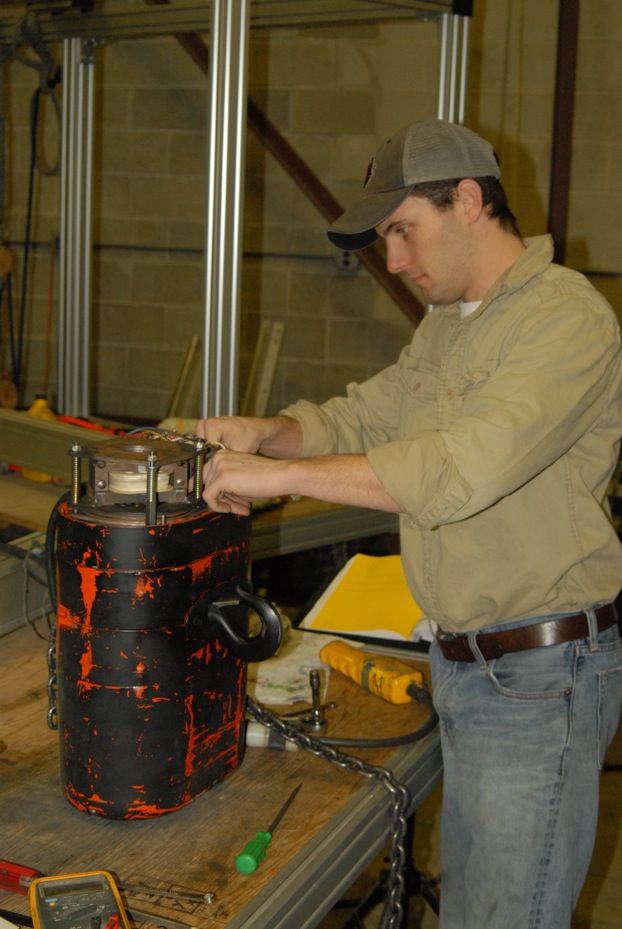 Bob Harvey inspecting a CM 1 ton Lodestar electric chain hoist.
RIGSTAR Load test rig.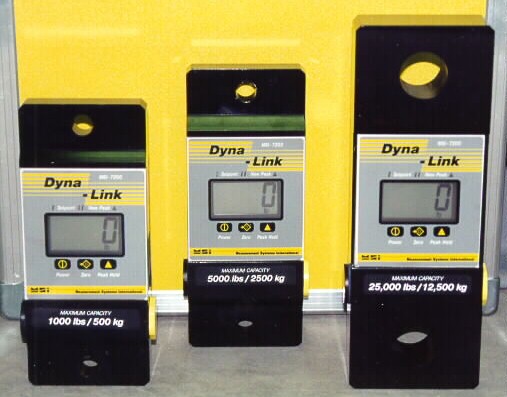 Dyna-Link Load Cells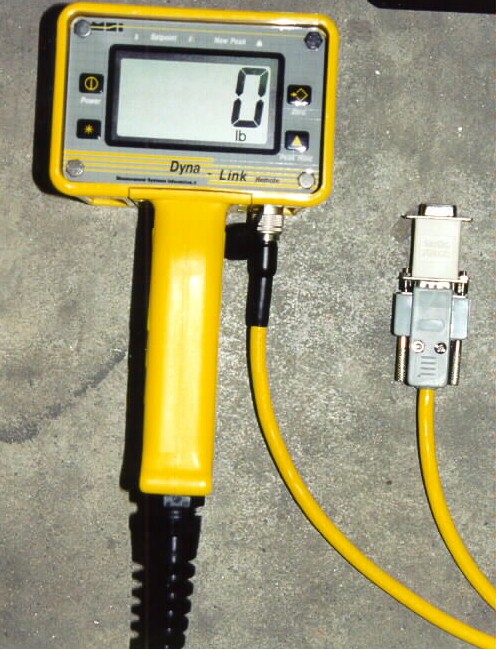 Dyna-Link Remote Handset
RIGSTAR use weights that are certified by the National Institute of Standards and Technology (NIST)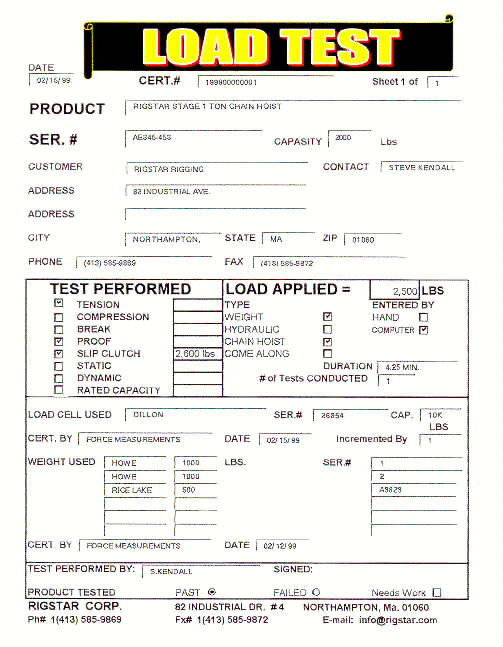 Our Load Testing machine below has been redeveloped to accommodate a lot more load testing capabilities.
We are now able to load test spreader bars, lighting trusses with multiple attachment points up to 24 ft. long,
as well as Speakers cabnets for sound companies. Not only do we do load testing but we also do break testing.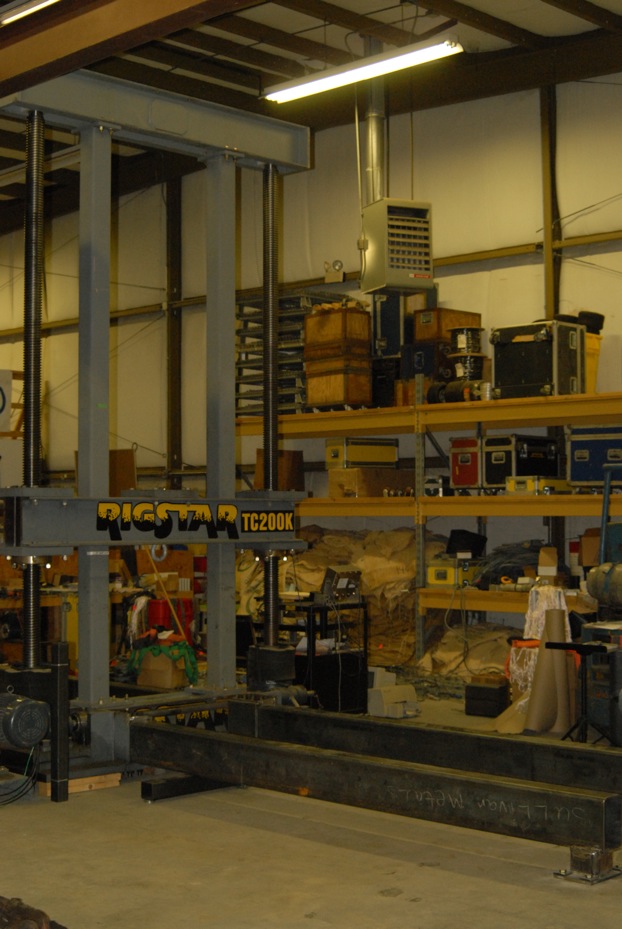 24 ft spread for testing Lighting trusses and spreader hanging bars. 12 ft each side of center load cell.
Load test of spreader hanging bars for General Dynamic Aviation and Bombardier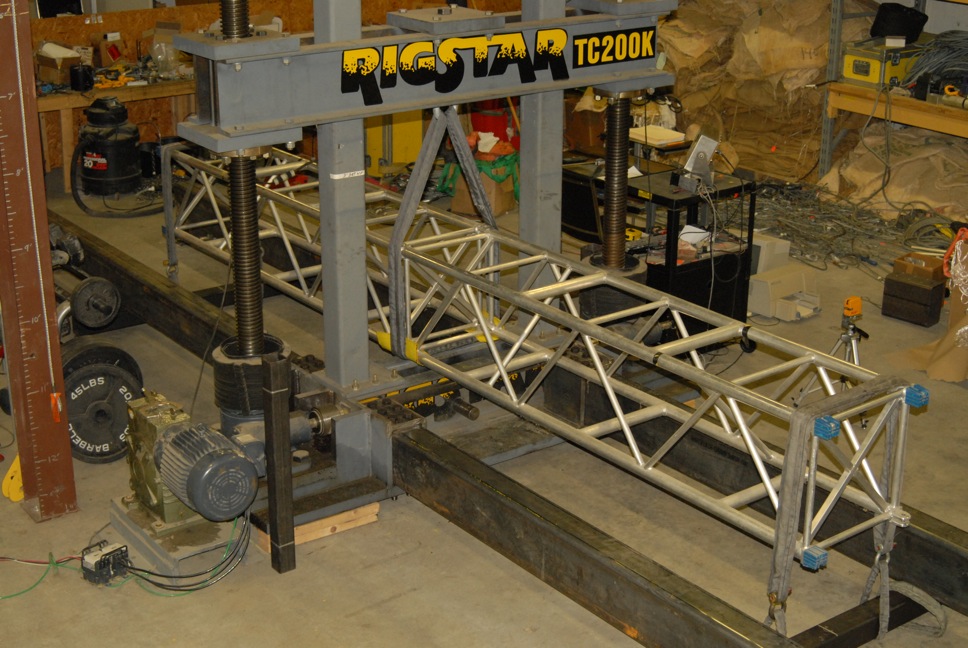 Multiple attachment points to conduct load testing in our 24 foot bed. Longer capabilities can be accomplished if needed be.
Laser testing of deflection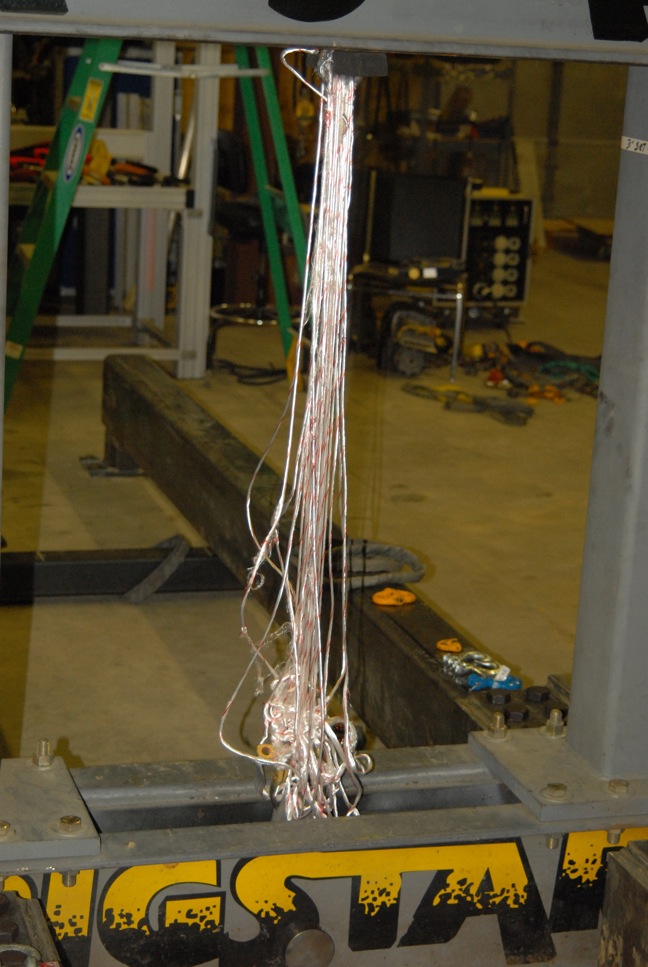 Break testing of customer's manufactured hook parts for the Massachusetts State Police Bomb Squad.
Break testing of customer's manufactured sheaves for the Massachusetts State Police Bomb Squad.
Break Testing of all sorts of slings and components. Call us for your next break testing needs.
Graphical load read out and printing test results for certifications.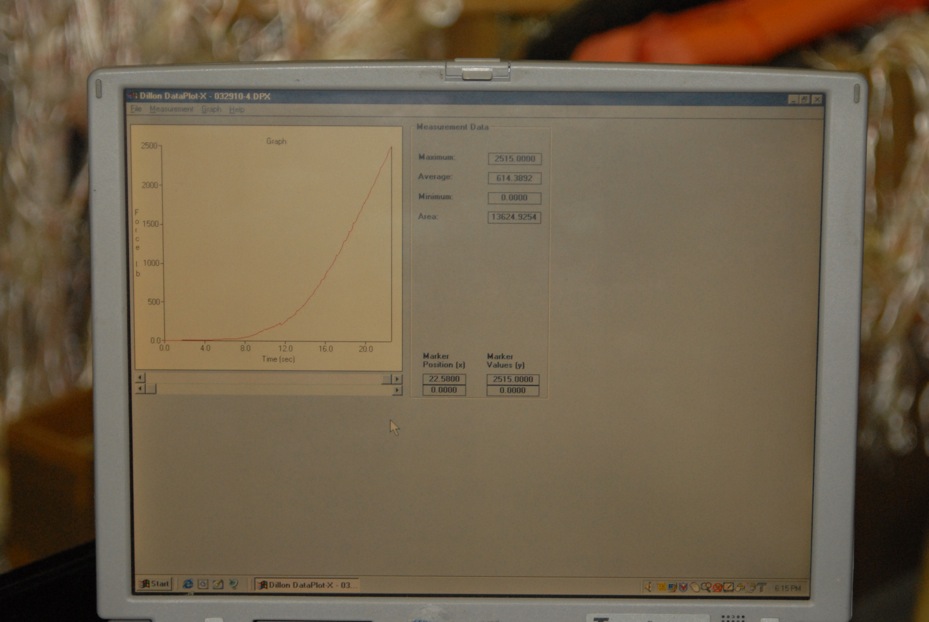 Providing Load testing Certificates of final results.
Load indicator and measuring stretch
Contact us for all your load testing needs and with any questions you may have for a special load testing for your equipment.
Yearly load testing and inspections of your equipment can be set up that will be convenient for you. Call for details.
413-585-9869
copyright 1998-1999 Rigstar Rigging